Unless you're a professional model, posing for photos can feel super awkward. That's where I come in! You may not be able to control the light or your friend's photography skills, but, you can take control of one thing – poses that are on POINT! Next time you want to snap a photo for the 'gram, try out one of these posing tricks.
Posing Tips for Pictures
Triangle Rule
A lesser-known rule but a great one for great photos! Instead of a point-blank stare at the camera, use your body to create invisible triangles. Placing your hand on your hip or crouching down with one leg folded for support will make your photo structured and even more interesting!
Keep Your Hands Busy
Limp hands by your side are a big no-no! Keep your hands busy and elevate your photo by using props like drinks, a bag, or a support structure. You can even use the outfit you're wearing. Got pockets? Stick your hands into them! Wearing a jacket with lapels? Hold onto them!
Lift the Arm
While you're keeping your hands busy, make sure to lift your arm slightly too. Leaving your arm by your side presses it up against your body, making it look bigger than it is. Lifting your arm by an inch or two will help you avoid this and totally transform your pose!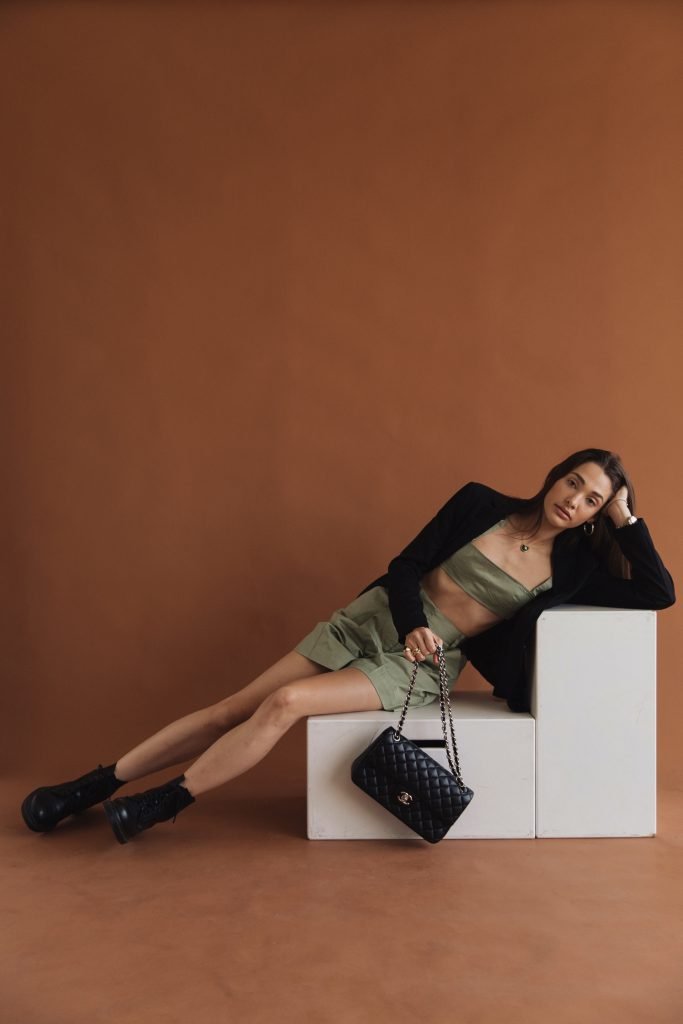 Pull the Chin Forward
A fact of life is that we all have a bit of a double-chin, and that's okay! BUT, sometimes we don't wanna share it with the 'gram. Pull your chin forward slightly so it slightly elongates your neck and hides that extra flab.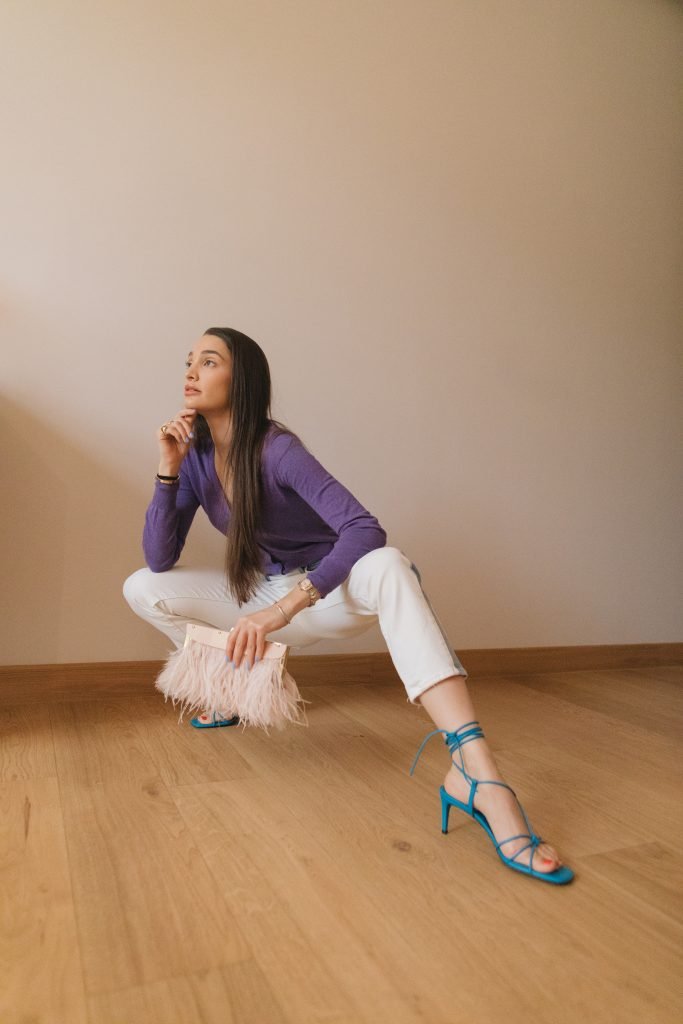 Take Bursts of Photos
Instead of one snap at a time, get someone to hold down the camera button so that they capture bursts of photos. You'll get every natural movement and pose and a million options to choose from.
Keep it Moving
Most poses aren't even posed at all – they're organic moments caught on camera. Using bursts (again), get a friend to take some photos of you doing your everyday things, from walking to flipping through a book. The result will be authentic and beautiful.