We've gone through all my wedding looks and my wedding makeup, and now finally, the wedding! It was the most incredible few days of my life and I'm so excited I get to share all the details with you.
The Destination
We had our wedding in Merida, Mexico – the same country we got engaged!
Merida is a magical-looking city and is the vibrant capital of the Yucatan state. This city is packed with culture, heritage, amazing food and exciting activities. For our guests flying in, we knew they'd love this holiday destination.
We also chose Merida because we love Mexican people, culture and food. To give our international guests the best experience of Merida, we had our rehearsal dinner at Casa Palomeque, where we welcomed them with food, cocktails and music.
We chose this venue specifically for its resemblance to a hacienda. Its grey and pink structure and French architectural elements made for a picture-perfect ambience. It's beautiful balcony was a great bonus.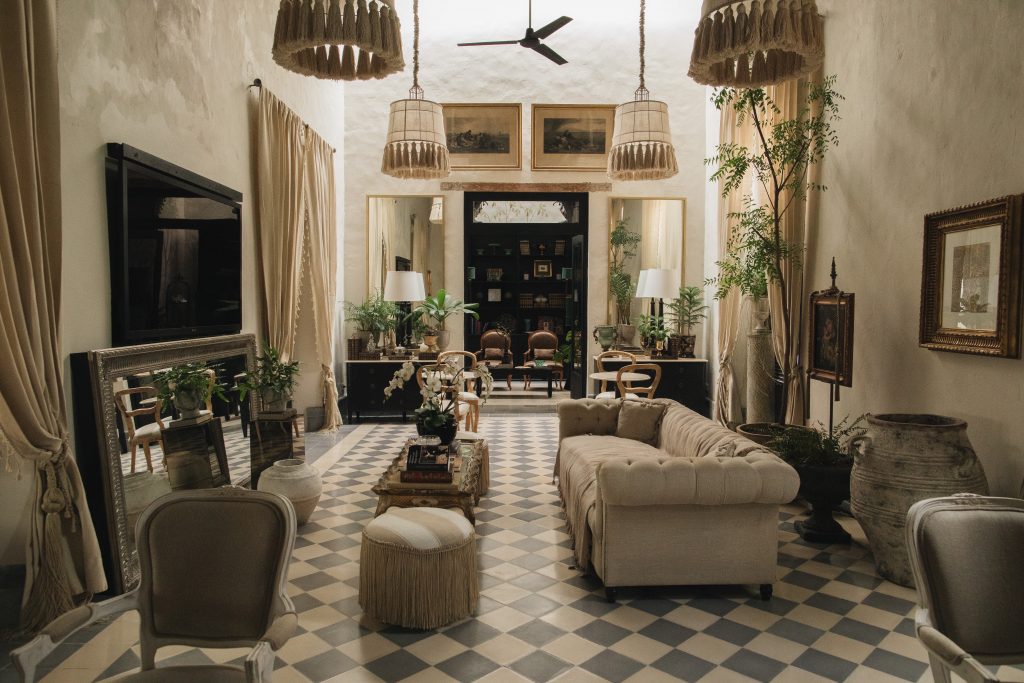 The Guests
We put up all of our guests in the Hyatt Regency Merida and Courtyard by Marriott Merida. Both hotels offer premium luxury, which is the least we could do for our guests who flew in to spend our special day with us. Both hotels are very centrally located, which made access to the wedding venue really easy. We also wanted to make sure that our guests were as close as possible to the exciting hustle and bustle of the city.
We gifted our extra special guests with a pair of Crocs. These people are our nearest and dearest and have played really important roles in our lives, so we had to honor them. I love Crocs, so it was the best way for me to show my love and appreciation.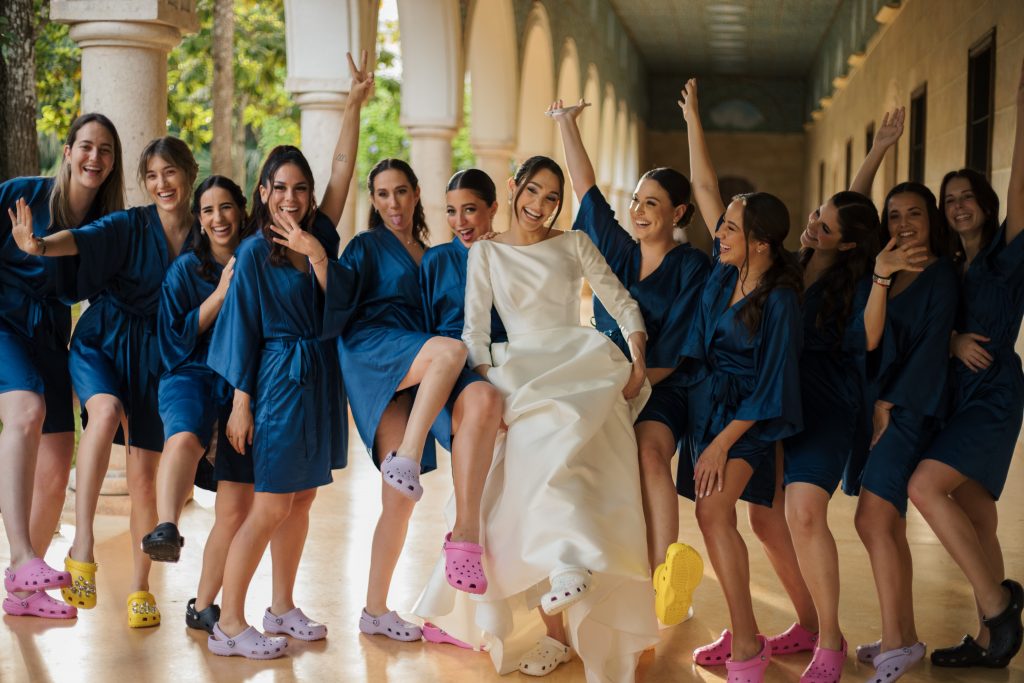 The Wedding
We held the wedding ceremony and reception at Hacienda Tekik De Regil. It is one of the oldest haciendas in Yucatan and is grand in every way imaginable. We organised a bus to bring all of our guests to the venue, which only took 30 minutes. The venue also had a church, which allowed us to have our full wedding in one place. We held the party in the garden, and it was just the most magical celebration.
We went with two sets of flowers for the wedding. We filled the church with cloud flowers, and for the reception, we went with green and white flowers. I wanted classic, timeless elegance to come through in every way.
I wanted my bridesmaids to feel as comfortable and as beautiful as possible standing next to me. All I asked was that they choose a dress in navy. Expecting bridesmaids to wear the same dress is unfair because we all have different styles and body shapes. I gifted them all with a pair of Crocs, and a gift box filled with my favorite lipsticks, nail polish, face masks, fluffy socks and many more treats.
Because we love Mexico so much, we treated our guests to traditional Mexican food. We had a full Mexican buffet, a taco stand and A LOT of tequila.
Lastly, my husband and I had our first dance to the song Higher Love by Kygo and Whitney Houston. After that, my dad and I shared a very special father-daughter dance.